6 good reasons for in|sure PSLife:

Technologically pioneering
in|sure PSLife has been awarded the XCelent Technology Award for technical innovation and the consistent use of modern Java technology, thus making it a leader in the field of software solutions for life insurance providers.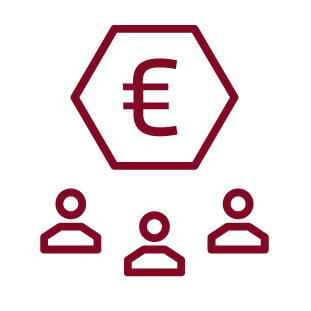 Cost-effective
The costs are distributed to all users of the software through regular adjustments in line with statutory changes.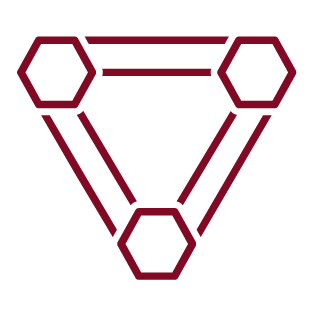 Markov approach
With this approach, the actuarial basis is reduced to one effective formula for all products. Hand-in-hand with this comes a significant simplification of the pricing landscape. Target tariffs can be modelled without deviating from the old system.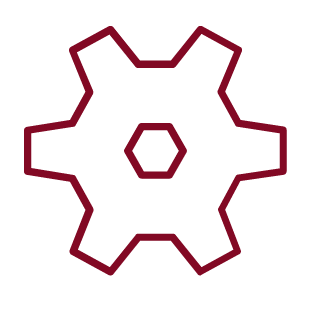 Product modelling
Both new and existing products can be quickly modelled in accordance with their respective requirements using effective and intuitive tools. A single tool enables the configuration of all aspects of the system (product configuration, plausibilities, interfaces etc.).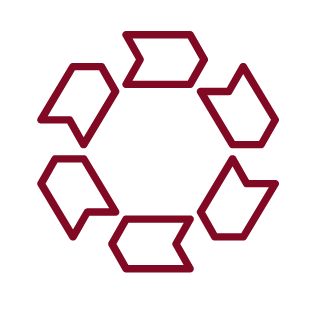 Contract and claims processing
All transactions within the contract lifecycle are provided as sample content and can be quickly adjusted: new business, scheduled updating, legal and technical changes, unscheduled additions/disposals and claims processing.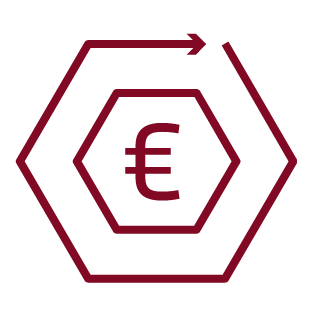 Cost reduction
Actuaries, contractual component developers and others involved in development are integrated into the project from the very first day. The insurance company can select how much internal labour it wishes to utilise within the project in order to reduce external costs.
The evolutionary software solution for life insurance providers at a glance
Features of our product:

Development of innovative products with flexible payment processes, claims processes and interest rates, adopting the Markov approach

Simple modelling of products with changing main contracting parties

All business transactions within the product lifecycle for all sample products (Annuities in all three layers, disability, risk etc.) in adjustable form within the sample content

Case-closing processing in the future and consistent retroactive changes

Interfaces adjustable to suit all peripheral systems
High level of automation and straight through processing for all business transactions
Guided workflow process for processing via the user interface

Migration tools and the mapping of "old world" tariffs without deviations

in|sure PSLife sets itself apart in four regards: flexibility, a holistic approach, versatile configuration options and uncomplicated development work. If you would like to know what this result looks like, then you are best reading what our customers have to say about it:

"With the innovative mathematics and flexible product modelling in PSLife we successfully managed to position new products at the top of significant rankings, and to increase our new business in 2012 by 30%. Our developed value the model-based programming, and out technical department appreciate the high level of automation and the modern operating control concept found in in|sure PSLife."

Heinz-Werner Richter (former Barmenia board member)

"We require a system that is functionally diverse and flexibly adjustable. What's more, we want an optimal cost-benefit ratio, both for the product and for our subsequent ongoing operations. With in|sure PSLife we have found a suitable solution. We have already managed to complete the first milestone in the project, the mapping of our tariffs with in|sure PSLife, within the planned timeframe and expenditure. During the course of the project we were thoroughly impressed with the PSLife system and the collaboration provided, as we expected."

Karin Germann (PRUDENTIA board member)
More interesting products from adesso insurance solutions
Company pension scheme
All implementation channels
Pension settlement
All implementation channels
Collection/disbursement system
All lines of insurance
Commission system
All lines of insurance